Events
Please join us as Bridges to Learning will host a casual Holiday Wine Tasting.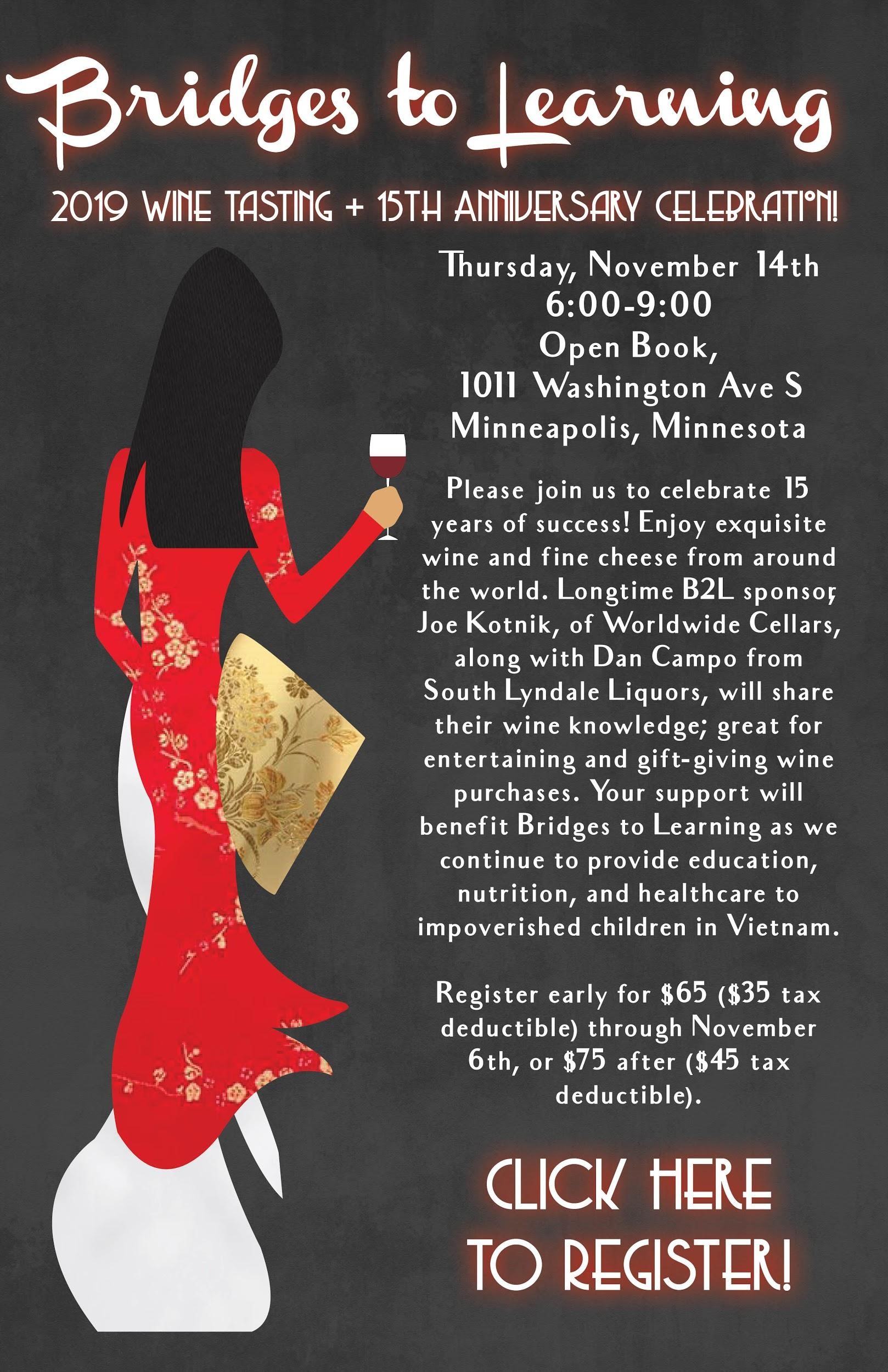 We will celebrate 15 years, and raise funds to support the children at Anh Linh Free School and the Viet Anh Elementary School in Vietnam.

Register early here for $65.00, after November 6th, the price will be $75.00.

Space is limited to 70 people.

If you are unavailable to attend the event, please consider making a donation to support the kids.

Free parking is first come, first served in the Open Book lot on the east side of the building. Other options include meters along 10th, 11th, and Washington Avenues and 3rd Street South; the Riverfront Municipal Ramp (212 9th Avenue South); and the Mill Quarter Ramp (711 2nd Street South).

See you there! 
---