Please join us as Bridges to Learning will host a casual Holiday Wine Tasting.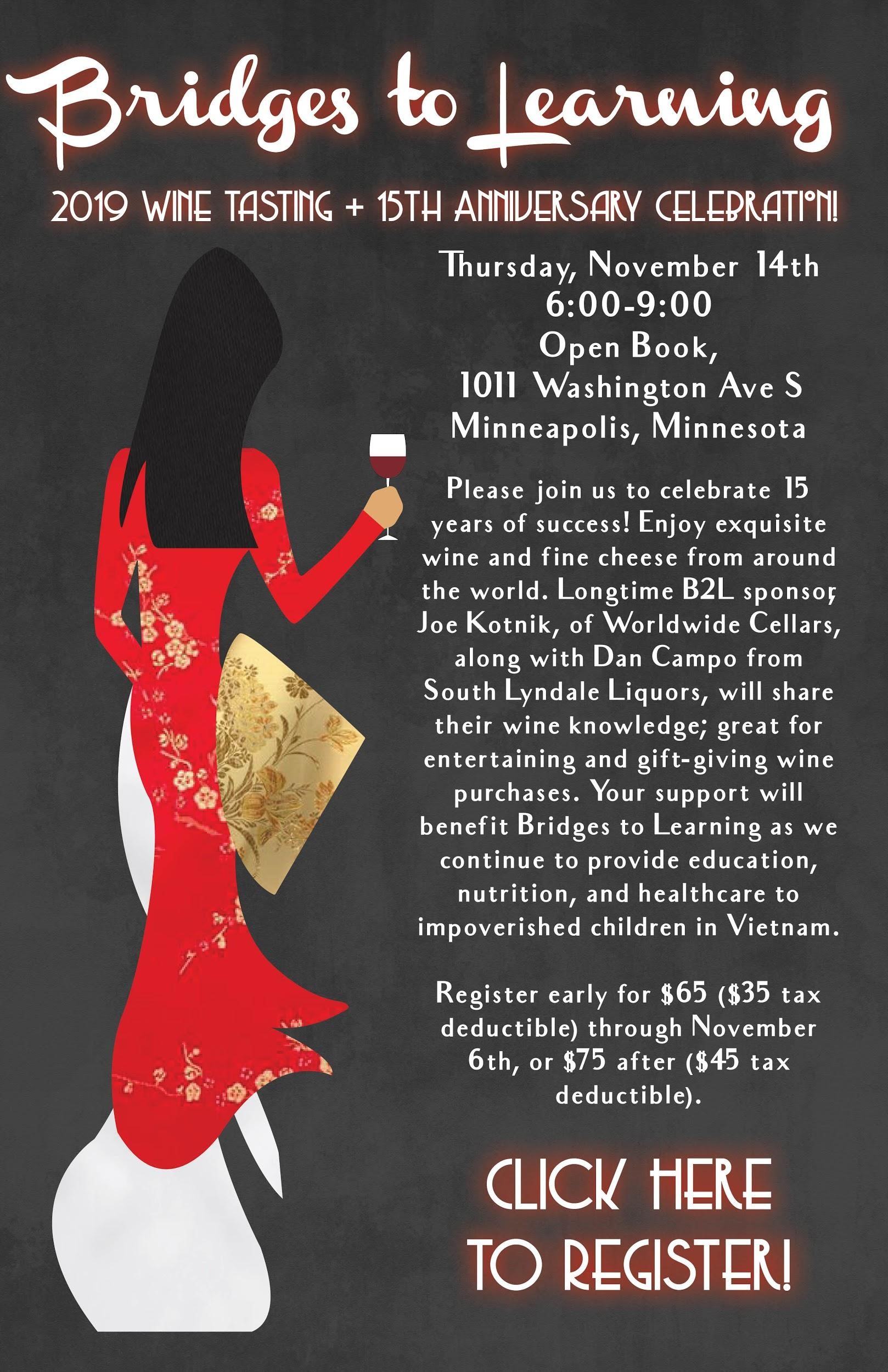 We will celebrate 15 years, and raise funds to support the children at Anh Linh Free School and the Viet Anh Elementary School in Vietnam.

Register early here for $65.00, after November 6th, the price will be $75.00.

Space is limited to 70 people.

If you are unavailable to attend the event, please consider making a donation to support the kids.

Free parking is first come, first served in the Open Book lot on the east side of the building. Other options include meters along 10th, 11th, and Washington Avenues and 3rd Street South; the Riverfront Municipal Ramp (212 9th Avenue South); and the Mill Quarter Ramp (711 2nd Street South).

See you there! 
---
2019 Vietnamese Gala Update!
It was one fabulous night!

Great singers, musicians, and lots of dancing cha, cha, cha!

Bidding on wonderful silent auction items, a raffle for a beautiful diamond pendant and donations resulted in thousands of dollars raised for Bridges to Learning, and most importantly, for the impoverished children in Vietnam.

Thank you to everyone who braved the cold and came out to support the kids.

Thank you to our many event sponsors and our hard-working volunteers.

A special thank you to Diamonds Direct in Edina, Minnesota for donating the exquisite pendant for the raffle.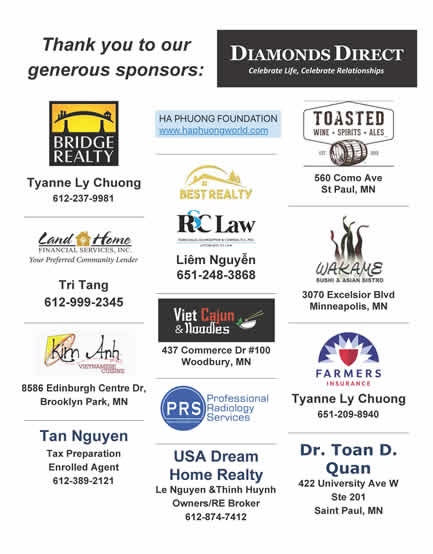 ---
School News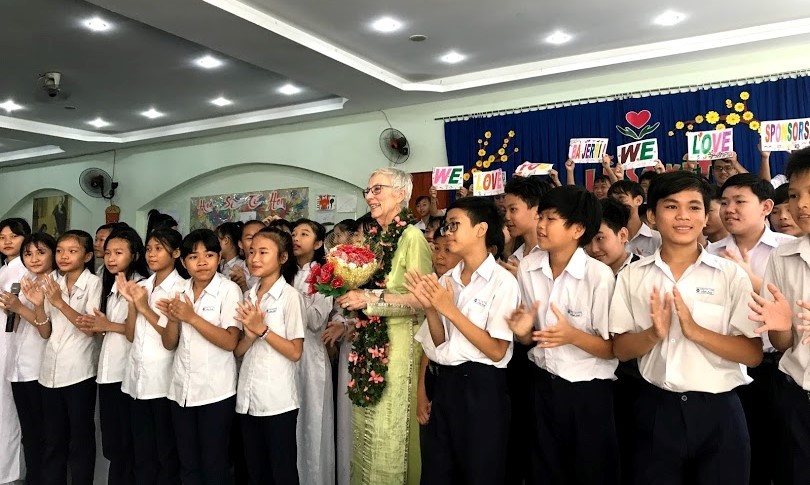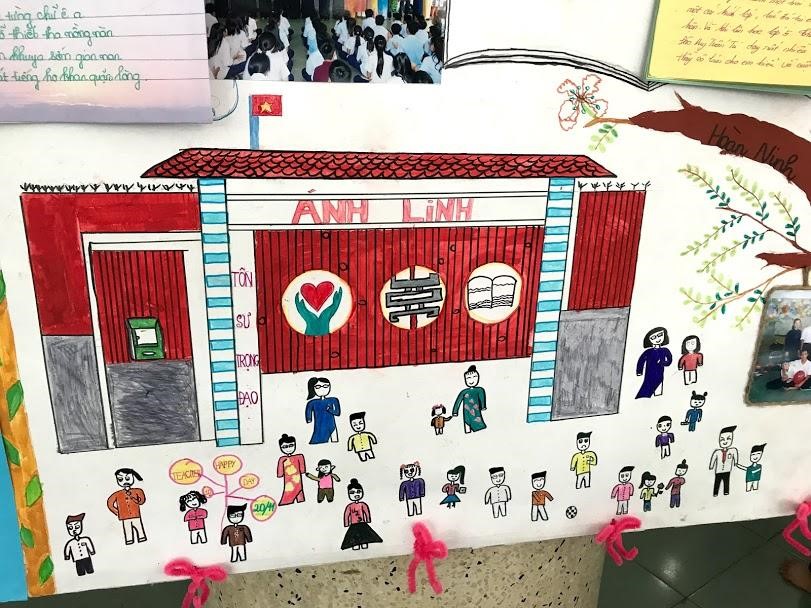 Lots of great things are happening at the Anh Linh School, and they are wrapped up in the current Anh Linh School newsletter. Amid the struggles, the accomplishments are great! They continue to rise to the challenge with help from you and Bridges to Learning.
Click here to access the letter.
---
Jerri's Retirement and B2L Future Plans
As some of you may know, Jerri Hirsch, after 15 years of founding, building, supporting, and promoting Bridges to Learning, has retired from management and board responsibilities. Of course she is still involved with B2L. You will see her at events and she will continue to provide wisdom and advice as the organization carries on supporting the children we dearly love. She describes the transition best in her own words.

See her letter here

We can not thank her enough for co-founding B2L, her hours of tireless work, and her deep-seeded compassion for the underprivileged children in Vietnam. The results of her work are countless, ranging from building schools, to providing education, guidance and love, and improving the nutrition and health of each child served at the schools. Most importantly providing hope and opportunities for their future.

She will be hitting the links at the B2L Golf Tournament! Come and see her there!


---
New Bus at Viet Anh School!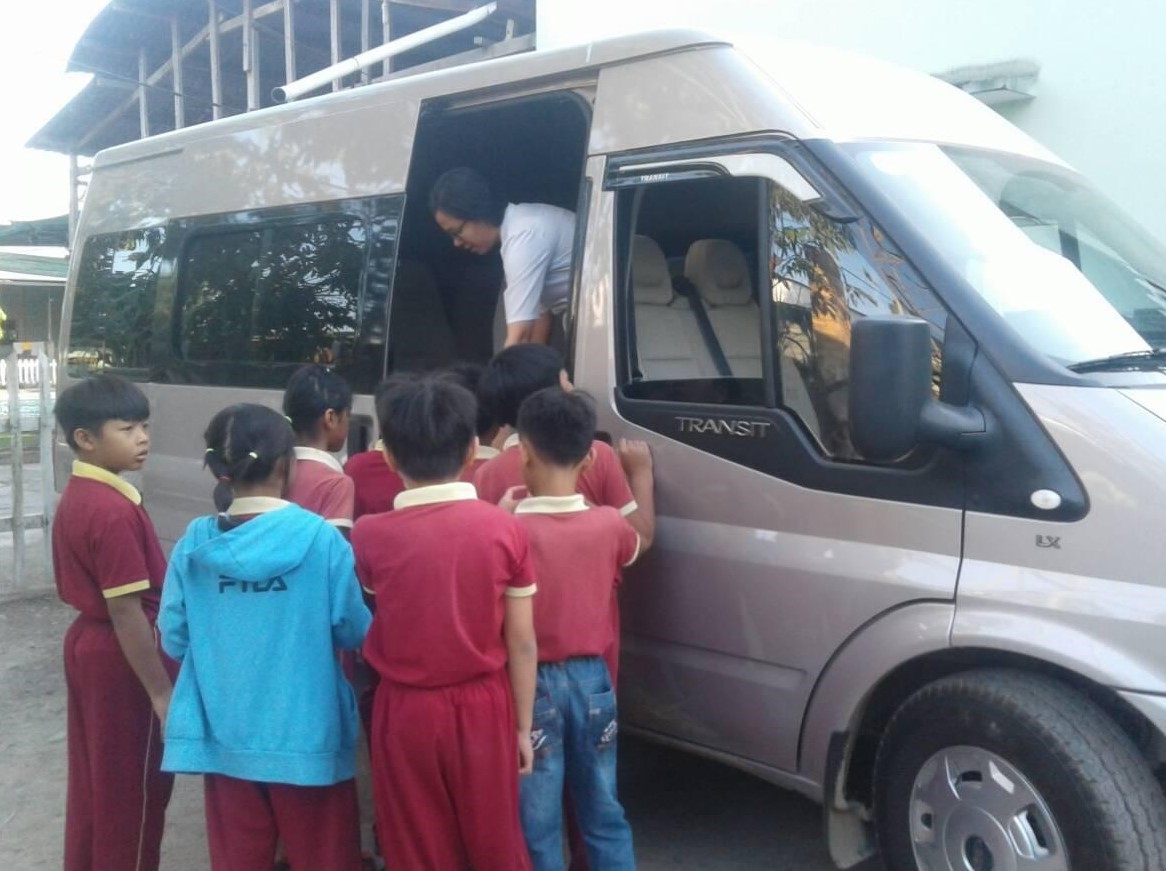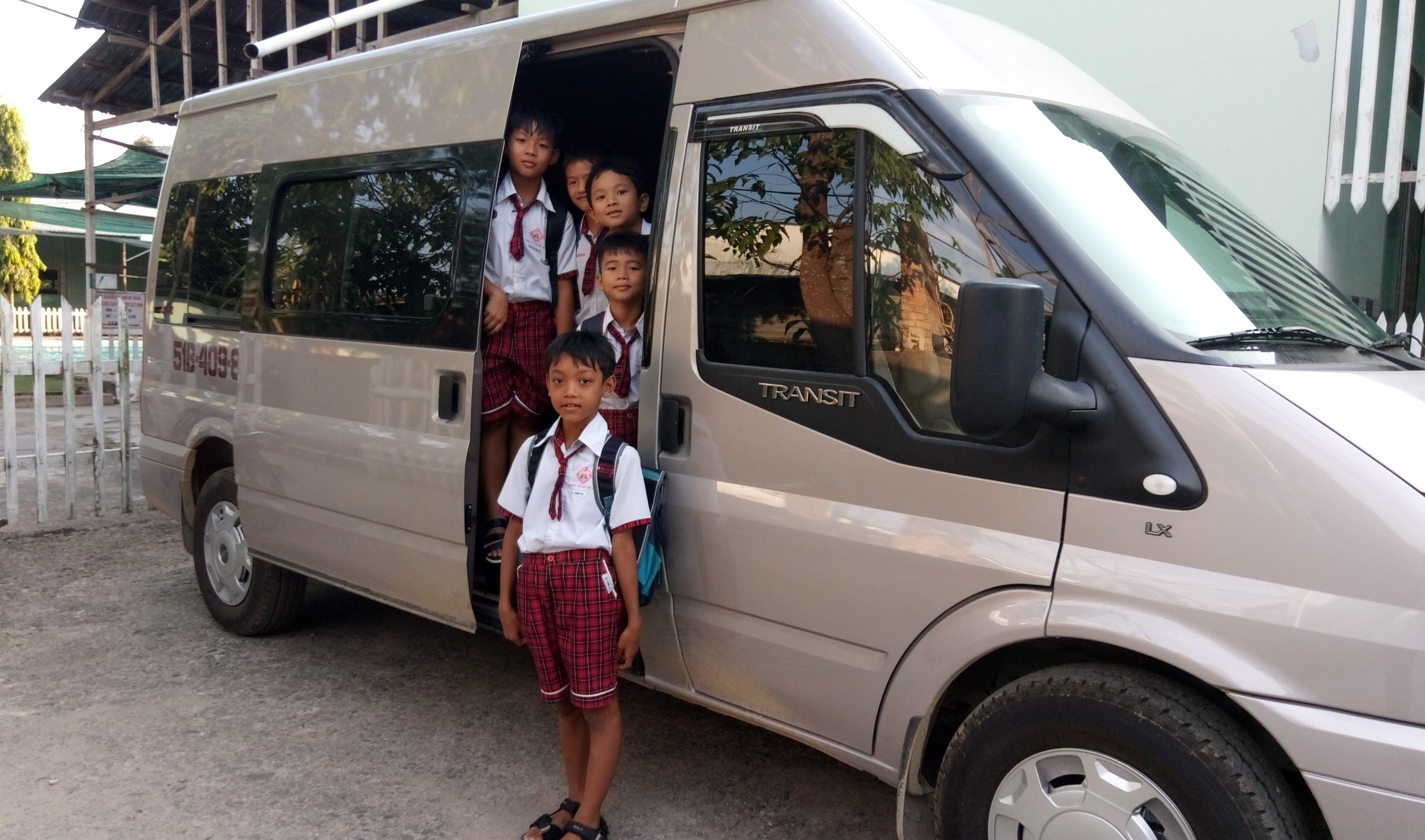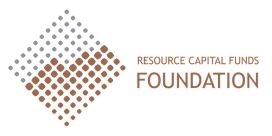 The first gift is a result of a VERY generous grant of over $20,000 from the Resource Capital Funds Foundation. The RCF grant, which spurred additional giving from donors near the school, resulted in a new school bus.

Per Agnes Kim Ngoc, Principal at Viet Anh School:
"The children and their parents are so happy with the school bus. Now, the children can safely go to school in this bus. It's so dangerous if they go to school by motorcycles on a long journey, because they live so far from school."

Thank you again for the very generous gift. The RCF Foundation is creating a better future for the kids.
---
Founder's Dinner - Sold Out
Enjoy the fine cooking skills and excellent company of Bob Mac Murdo and Jerri Hirsch as they open their home to 8 lucky guests for a lively and informal dinner. Bob is finalizing the menu, from his repertoire of culinary expertise. Always a fun time, with delicious food. Included are a multi-course dinner, cocktails, and wine. The first dinner sold out, so they added another!
---
Computers Change Lives -- Update!
Great news! We met our goal of $6,600 for the "Computers Change Lives" campaign. It will be used to purchase 30 new computers at Anh Linh School! A HUGE thank you to everyone who contributed to the campaign.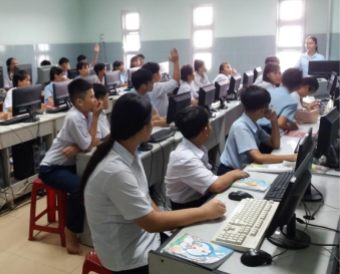 Holiday Wine Tasting
Oh what a night! Thank you to everyone who joined us for the Holiday Wine Tasting. The food was delectable, the wine was flowing, and lots of fun was had by all. The funds raised support Bridges to Learning as we fulfill our mission to help the children in Vietnam who desperately need our help. Hopefully everyone is enjoying the wine they ordered, as it was a record-breaking wine sale with sales of over $6,000! THIS WOULD NOT HAPPEN WITHOUT THESE WONDERFUL PEOPLE. A special thank you goes to:
Joe and Kate Campo from South Lyndale Liquors
JJoe Kotnik from Worldwide Cellars and Rootstock Wine Co.
JSally Whitham from Classic Provisions.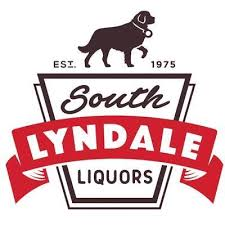 ---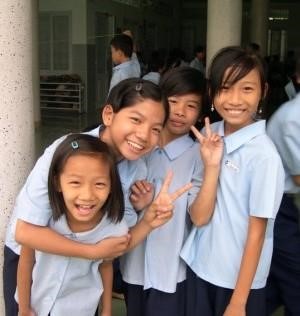 Learn more about the needs at Anh Linh School with this video


Thank you VERY much for your support!


---

Changes on Facebook!
Please visit, "like", and "follow" our new Facebook page. Due to a glitch, or two, we have started a new page. Find info and updates about the school and Bridges to Learning. You can find us at: https://www.facebook.com/bridgestwolearning

---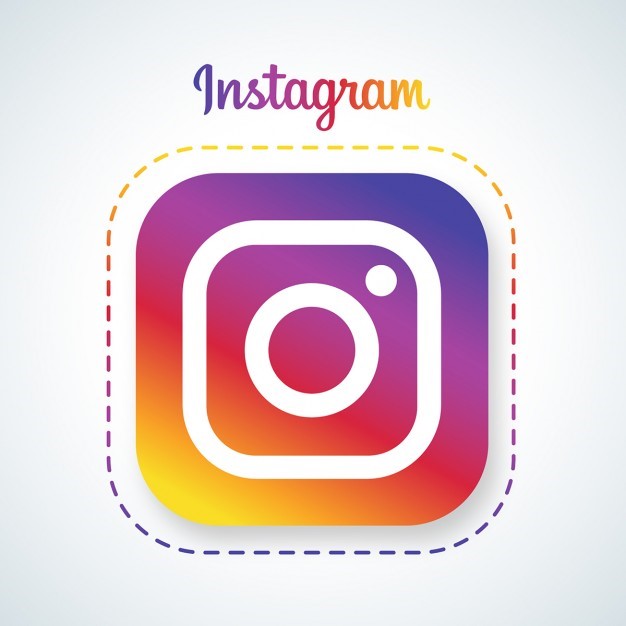 Get the latest, and greatest, about B2L by following us on Instagram at "bridgestolearning".