15 Years! Thank you!
We can't thank you enough for your generosity now, and over the past 15 years!
As we celebrated B2L's 15th anniversary this fall, Bob Mac Murdo dug into the records and found the following remarkable achievements:
$1.5 million raised!
2 Schools built -- a middle school AND an elementary school!
And our favorite number: 1,000 years of education sponsored for impoverished kids in Vietnam!
To date, we have 408 Individual donors (or couples) and 160 sponsors. Fifteen of the sponsors have been with B2L since the beginning! Along with board members countless volunteers!
We could not have done it without you!
While it's easy to focus on the monetary, we also recognize other invaluable ways you support B2L:
Spreading the word to others, and encouraging their involvement;
Words of encouragement to B2L founders, staff, volunteers, and board members;
Attending events, and fundraisers such as Jerri and Bob's garage sale, the golf tournament, wine tastings, galas, chef and founders dinners;
Sponsors sending notes, and maybe a small gift to their child;
Donating goods and services, or soliciting donations from others for our events;
Applying for company matching gifts;
Informing us of grant opportunities.
The list goes on and on! The bottom line is we are so very thankful for YOUR generosity!



---

Wine Tasting & 15th Anniversary Celebration
What a great night! Thank you to everyone who turned out for the event, as well as the silent auction donors, sponsors, dinner hosts, and volunteers. Excellent food and wine were the centerpiece of the evening, along with helpful answers to "dumb" wine questions provided by Joe Kotnik, but the highlight was celebrating 15 years of accomplishments.
Over $7,000 was raised to support Bridges to Learning as we fulfill our mission to help the children in Vietnam who desperately need our help.
A special thank you goes to:
Dan and Kate Campo from South Lyndale Liquors;
Joe Kotnik from Worldwide Cellars and Rootstock Wine Co.
We'd also like to thank Scott Pikovsky from Great Ciao, and Joe Skifter from Open Book for their help in making the event a success!
---
School News
Autumn at Anh Linh School!
The school year kicked off with a busy start as the children and teachers enjoyed the expansion, and renovation of the middle school building. Space is a very limited resource in Saigon. The building is arranged better for education, and the kids have additional safe space for exercise and play.
Thanks to a recent grant from the RCF Foundation of $4,500 the library will be stocked with additional books, educational games and furnishings.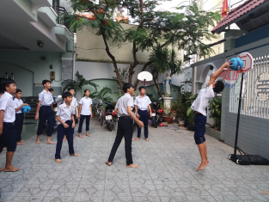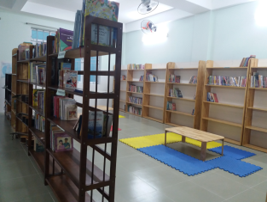 Mid Autumn festival is always a highlight for everyone. The children and teachers enjoyed a wide range of entertainment, provided by local volunteers.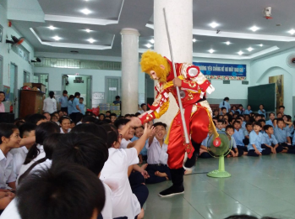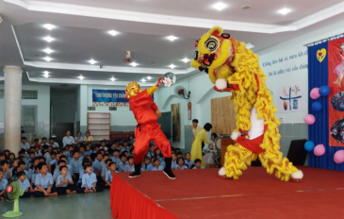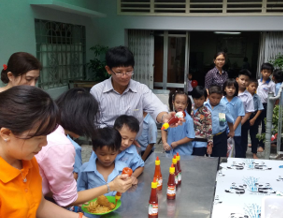 Teachers Day was celebrated this fall with a couple days of events and recognition for the teachers. The first day was during the week as Anh Linh students wrote poems, offered small gifts or flowers, and performed dances and songs for their teachers. Former students returned to Anh Linh school on a Saturday to honor the teachers who changed their lives. Here are a few of our favorite photos.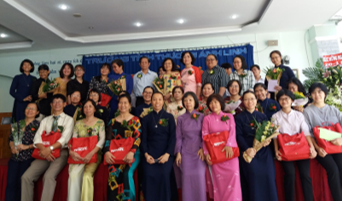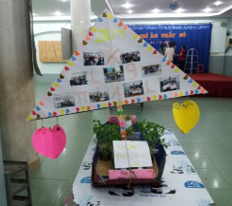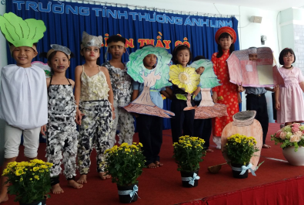 ---
Viet Anh Primary School Greetings!

We recently received a year end update from the Viet Anh School you can find it by clicking here (for English), or here (for Vietnamese). The school is located in a rural area and they experience many different challenges than the school in the city. We join them in thanking you for your support.
To get a taste of life of some of the children who attend the school, here are a few photos of the roads leading to a child's home who attends the Viet Anh Primary School, and of his home.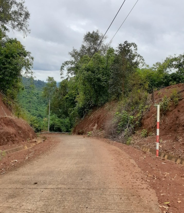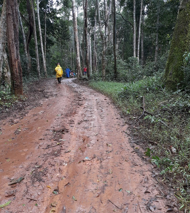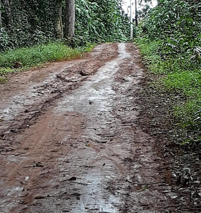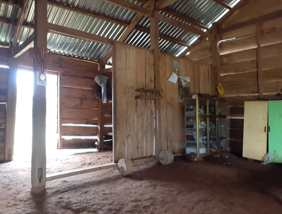 Here are a few photos from this fall at the school as the kids enjoy their books: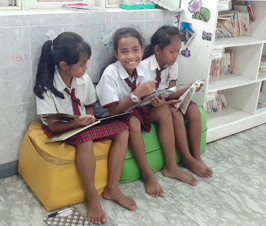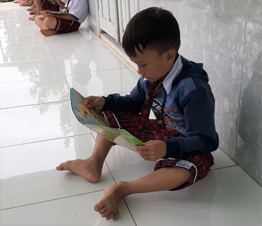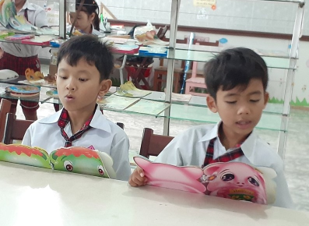 ---
2019 Vietnamese Gala Update!
It was one fabulous night!

Great singers, musicians, and lots of dancing cha, cha, cha!

Bidding on wonderful silent auction items, a raffle for a beautiful diamond pendant and donations resulted in thousands of dollars raised for Bridges to Learning, and most importantly, for the impoverished children in Vietnam.

Thank you to everyone who braved the cold and came out to support the kids.

Thank you to our many event sponsors and our hard-working volunteers.

A special thank you to Diamonds Direct in Edina, Minnesota for donating the exquisite pendant for the raffle.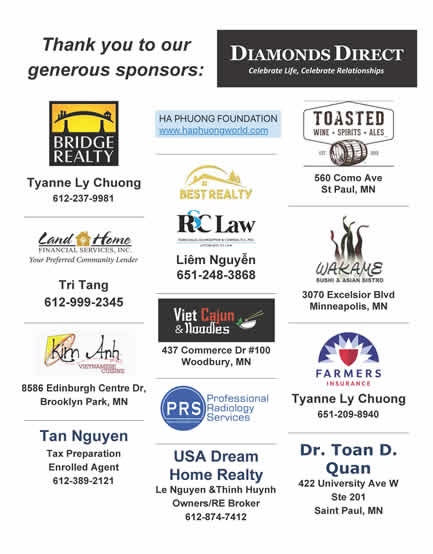 ---
School News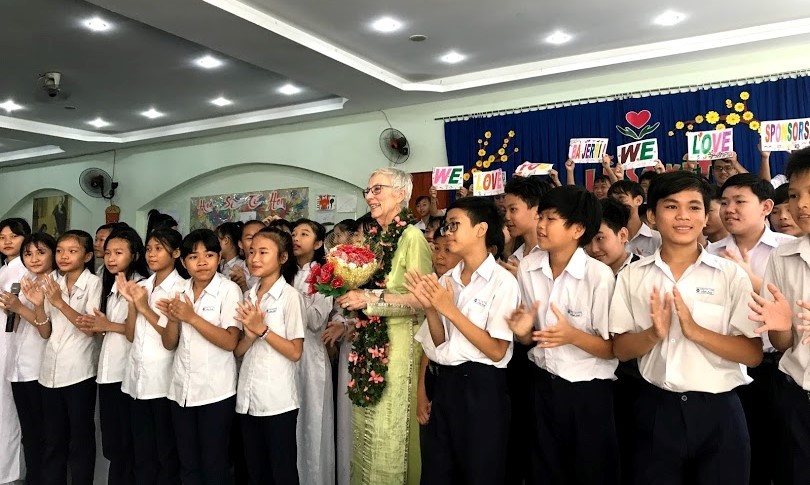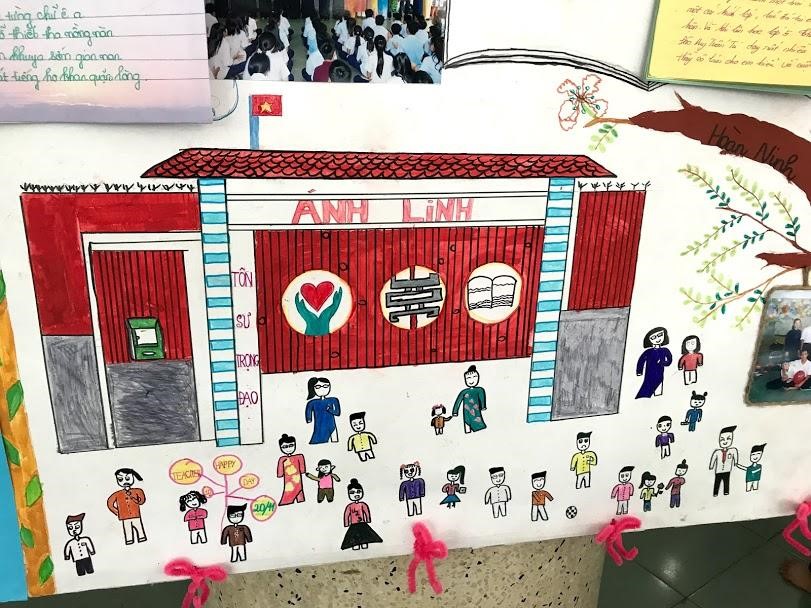 Lots of great things are happening at the Anh Linh School, and they are wrapped up in the current Anh Linh School newsletter. Amid the struggles, the accomplishments are great! They continue to rise to the challenge with help from you and Bridges to Learning.
Click here to access the letter.
---
New Bus at Viet Anh School!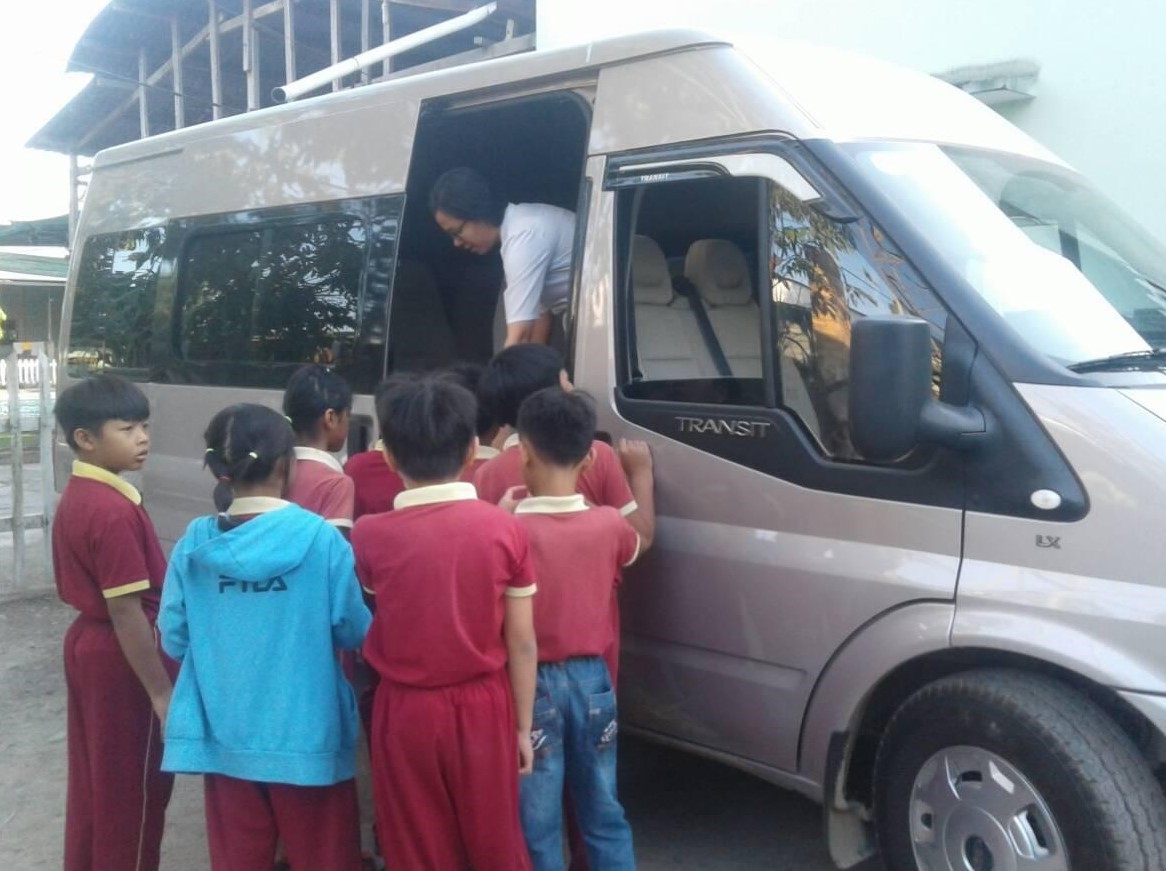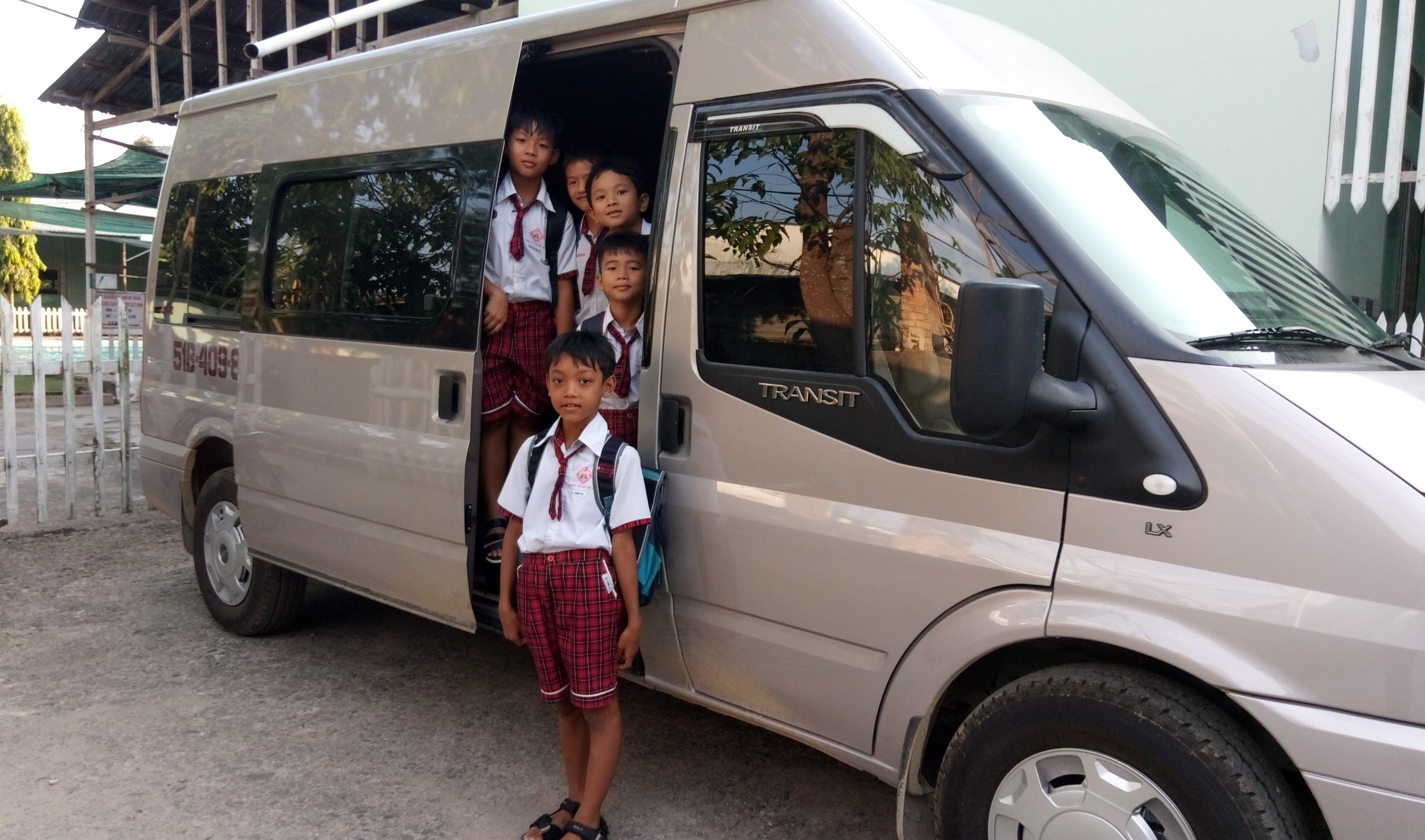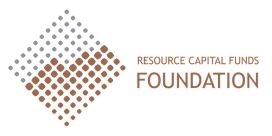 The first gift is a result of a VERY generous grant of over $20,000 from the Resource Capital Funds Foundation. The RCF grant, which spurred additional giving from donors near the school, resulted in a new school bus.

Per Agnes Kim Ngoc, Principal at Viet Anh School:
"The children and their parents are so happy with the school bus. Now, the children can safely go to school in this bus. It's so dangerous if they go to school by motorcycles on a long journey, because they live so far from school."

Thank you again for the very generous gift. The RCF Foundation is creating a better future for the kids.
---
---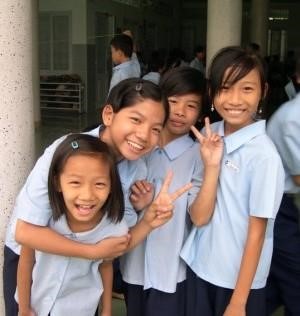 Learn more about the needs at Anh Linh School with this video


Thank you VERY much for your support!


---

Changes on Facebook!
Please visit, "like", and "follow" our new Facebook page. Due to a glitch, or two, we have started a new page. Find info and updates about the school and Bridges to Learning. You can find us at: https://www.facebook.com/bridgestwolearning

---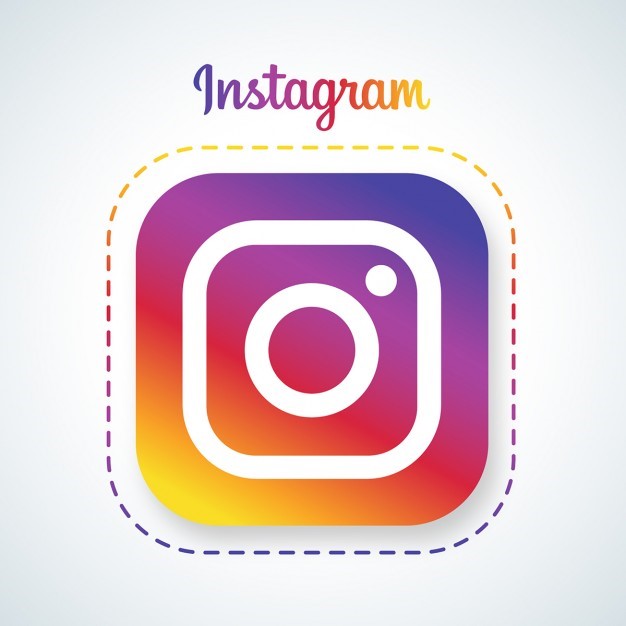 Get the latest, and greatest, about B2L by following us on Instagram at "bridgestolearning".